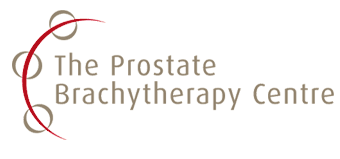 Tailoring Technology to Treatment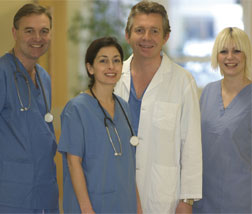 Meet our team
The Team at The Prostate Brachytherapy Centre work closely together to make sure you are well looked after and kept informed at each stage of your treatment at the Centre.
We like to treat patients as individuals and not just treat their cancer. We know how important it is to be able to speak to the right person at the right time and will always aim to book your appointments at times to suit your lifestyle. During your time at our Centre you will meet with some, if not all, of our team. Here is where you can find out a little bit about them and the work they do.
Our Centre is managed and run by some of the top prostate cancer specialists in the UK. Together our professional and knowledgeable team have over 10 years experience in treating prostate cancer with brachytherapy.
The Prostate Brachytherapy Centre was founded in 1998 by Consultant Urologist, Professor Stephen Langley and Consultant Radiation Oncologist, Dr Robert Laing.
The Team
The team involved in your brachytherapy treatment may include:
Nursing staff: qualified nurses who look after your general care and treat any side effects, and health care assistants who support the nursing team.
Brachytherapy Nurse specialist: a nurse who is trained and has extensive experience in working within the area of prostate cancer and prostate brachytherapy.
Clinical oncologist: a doctor who specialises in treating cancer often with radiotherapy. Some oncologists specialise in particular types of cancer treatment.
Physicist: a healthcare scientist who calculates the number of seeds and their position for your treatment, and is also responsible for making sure that safe radiation practices are followed.
Radiologist: a doctor who specialises in x-rays and reading body scans and images. They will also carry out the ultrasound for planning and guidance of the brachytherapy implant procedure.
Urologist: a surgeon who specialises in treating problems of the urinary system.
Urologist
A doctor, physician, or surgeon who specialises in caring for people with diseases of the genital and urinary tract.
Radiation Oncologist
A doctor who specialises in treating cancer using radiation